Local Storage Facility for Palmer & Wasilla, AK
Located within 7 to 8 miles of both Palmer and Wasilla, Alaska on George Parks Highway and Alaska State Highway 3 makes American Mini Storage easy and convenient to get to from almost anywhere along the southwest corner of the Talkeetna Mountain range in the Matanuska-Susitna Valley.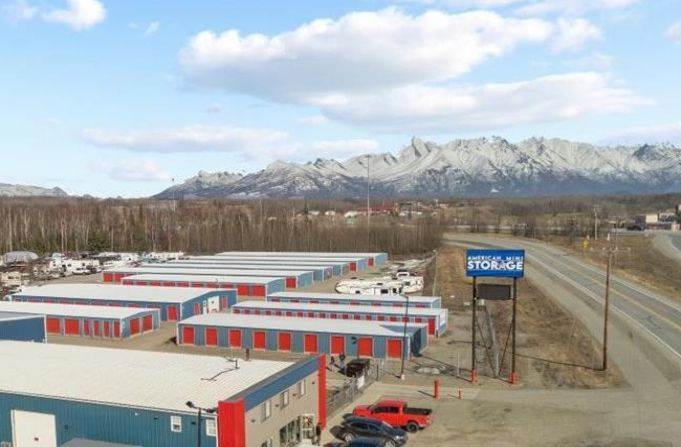 Features of American Mini Storage units include:
24-hour video surveillance
Individual unit doors with high security cylinder locks available to rent or purchase
Intruder Alarms that reduce theft and unwanted visitors by limiting facility access to ONLY employees and tenants who have a private access code
Ample fire protection and up to local building codes
Monitored by local police 24/7
While the units themselves are neither lit nor powered, ALL storage buildings offer well lit exteriors and hallways
Additionally, while all units feature a large overhead door for easy unloading and loading, buildings A, B and K also have an interior hallway that can also be used to access storage space in those units.
Indoor & Outdoor Self Storage
American Mini Storage offers both indoor and outdoor storage. Building A, behind our main office, is the only climate-controlled storage available. Building B is directly behind and connected to Building A with a shared roof and interior access hall, but the building itself is NOT heated.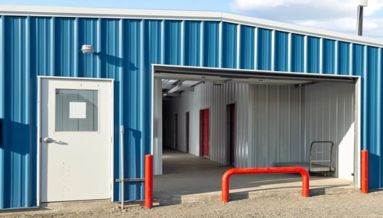 Because Building A is our ONLY heated building, we recommend using it for:
Musical Instruments (including pianos)
Old Electronics or fine cabinets
Leather Furniture or other materials with a high-water content that would otherwise be damaged in below freezing temperatures
Business & Records Storage
PLEASE NOTE: American Mini Storage does not encourage or allow the storage of one-of-a-kind, valuable or irreplaceable items. Please consult with a curator regarding the effect of extreme temperatures on antiques or other keepsakes.
The majority of our indoor storage is within 14 additional non-heated buildings with anywhere from 20 to 48 units each, all ideal for:
Appliances (Allow to return to room temp before plugging in.)
Bedroom Mattresses & bedding
Books, magazines, etc.
Clothing
Kitchen dishes, pans, etc.
Lamps
Sofa and Love Seat
Sports Equipment
Modern Electronics, computers (Allow to warm up before using)