Do I Need Storage Unit Insurance?
We strongly suggest that you obtain insurance for your stored goods against loss and damage.
Following industry standard practice, American Mini Storage does not insure or assume liability for the goods you store.
We are in the business of renting storage space only, and do not know what you put in your unit. Most homeowner's insurance will cover stored goods when you notify them that you have a storage unit.
There may be an additional fee.
Storage unit insurance is available from several insurance companies.
May we suggest one of these . . .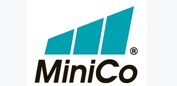 It is generally the case that homeowner's insurance does not cover valuable items such as jewelry, art work, coin collections and antiques, etc. You must list these things separately and pay an additional premium. Please ask you insurance carrier about your coverage.
We do not allow storage of highly valuable items at our facility.
American Mini Storage uses practices in excess of industry standard to protect your goods. It is important that you understand that we do not assume liability for or insure your goods.